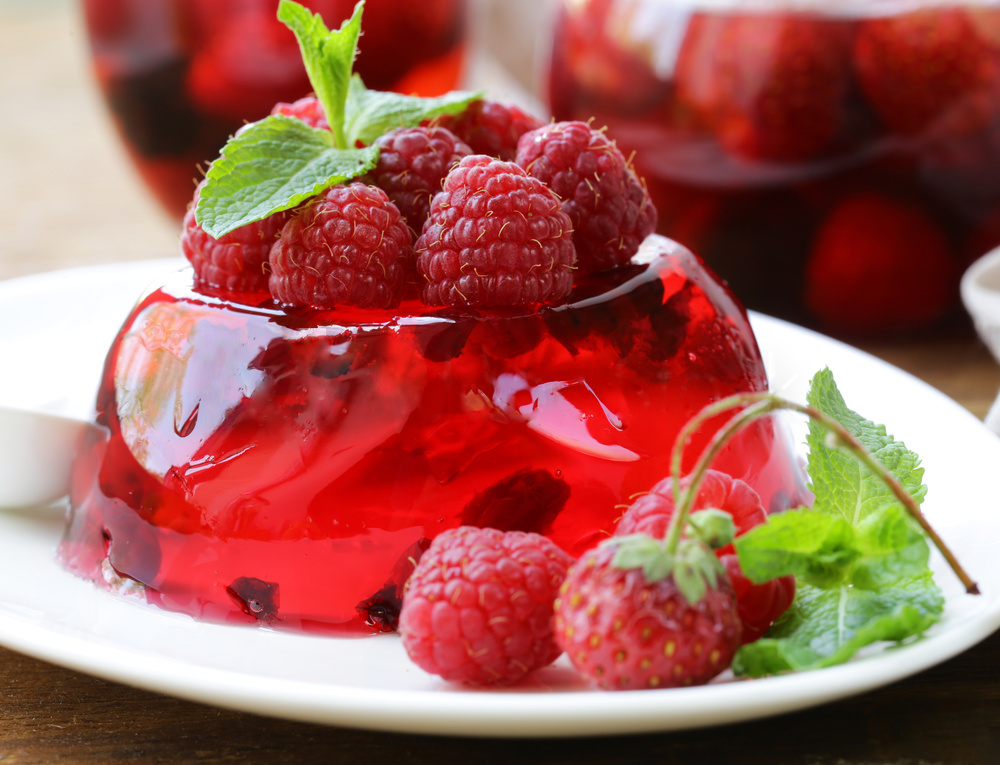 Ingredients
125ml - Rosie's Garden Gin
125g - Caster sugar
225ml - Water
4 - Gelatine leaves
150ml - Tonic water
Fresh raspberries
Method
Put the gelatine into a bowl, cover with cold water and soak for 15 minutes, until softened.
Meanwhile, add sugar into the water over a low heat, stirring to dissolve the sugar. Bring to the boil, then boil for 5 minutes, until syrupy. Set aside to cool slightly.
Squeeze out the excess water from the gelatine and stir into the sugar syrup, until melted. Stir in gin, tonic water and fresh raspberries. Strain into a bowl – remove any froth on the surface.
Chill for 4 hours or until set and garnish with raspberries & mint!