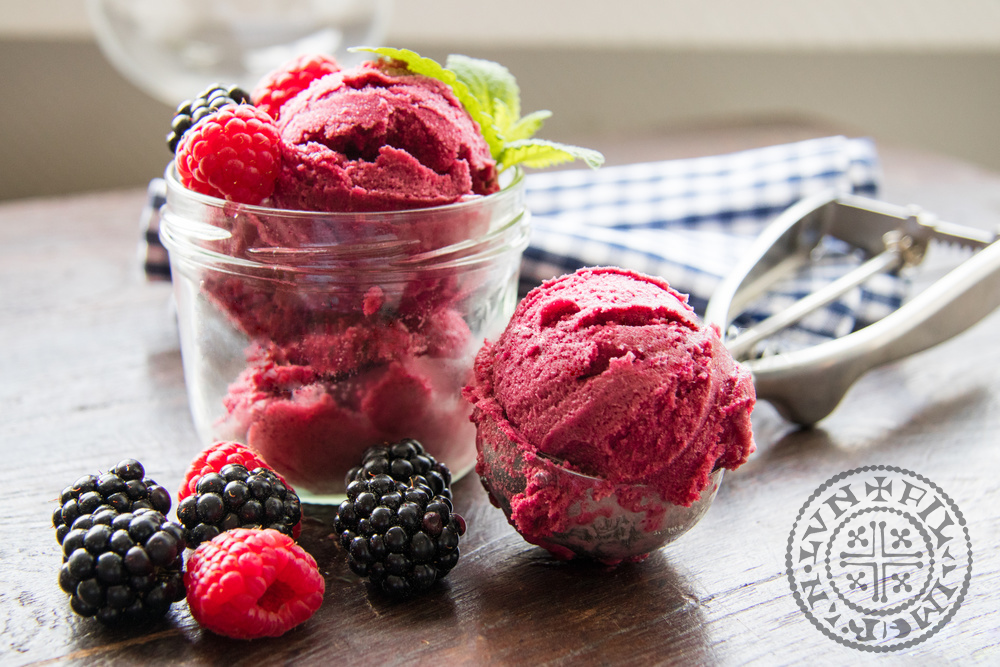 Ingredients
1kg - Strawberries
175g - Honey
125ml – Shortcross Rosie's Garden Gin
Method
Freeze the strawberries beforehand for a smooth texture. We recommend freezing for 3 to 4 hours.
Once frozen, blitz the strawberries in a food processor until smooth, along with the honey and gin. You may have to do this in batches, depending on how big your food processor is!
Make sure everything is mixed well together and pour the mixture into a freezer proof bowl/tub to go in to the freezer for 5 to 6 hours, or over night.