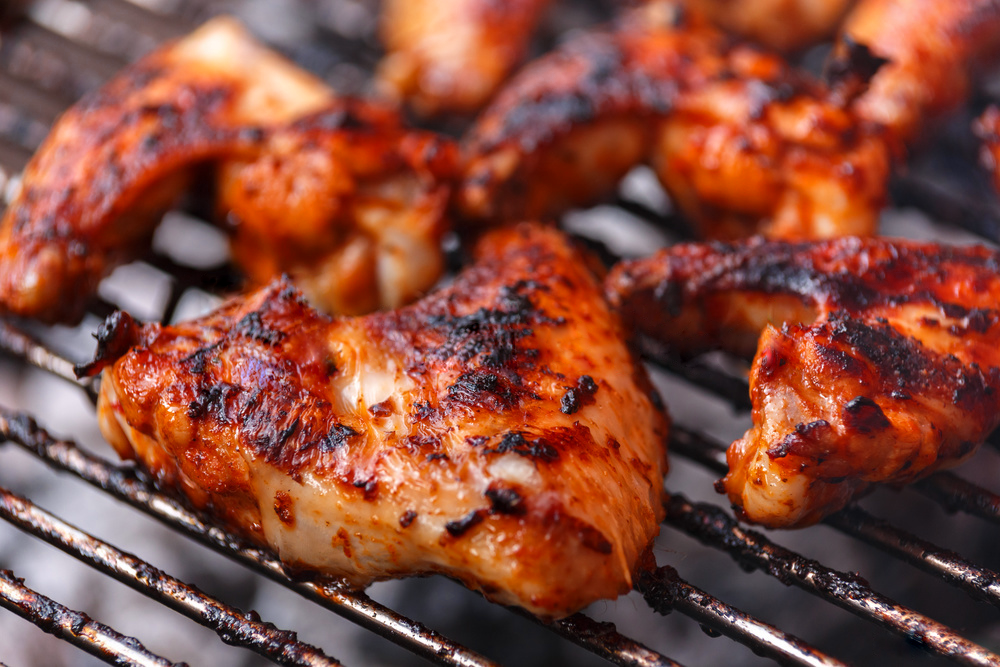 Ingredients
2kg - chicken wings
4tbsp - light soy sauce
1tsp - finely grated fresh ginger
1tsp - finely chopped garlic
200ml - Runny Honey
250ml - Rapeseed Oil
60ml – Shortcross Classic Gin
1 – Lemon Juice & finely grated zest
Method
Pop all the marinade ingredients, into a large zip lock plastic bag and squelch around until fully mixed. Alternative, add to a bowl and stir until mixed.
Add the chicken wings into the marinade and mix until wings are coated.
Leave to marinate for at least one hour. Once marinated, spread the wings out on a shallow roasting dish so they are in a single layer, and pour any remaining marinade on top.
If you prefer to roast in a hot oven, 200C, for 30 to 35 mins, turning the wings and basting them in the juices during cooking.